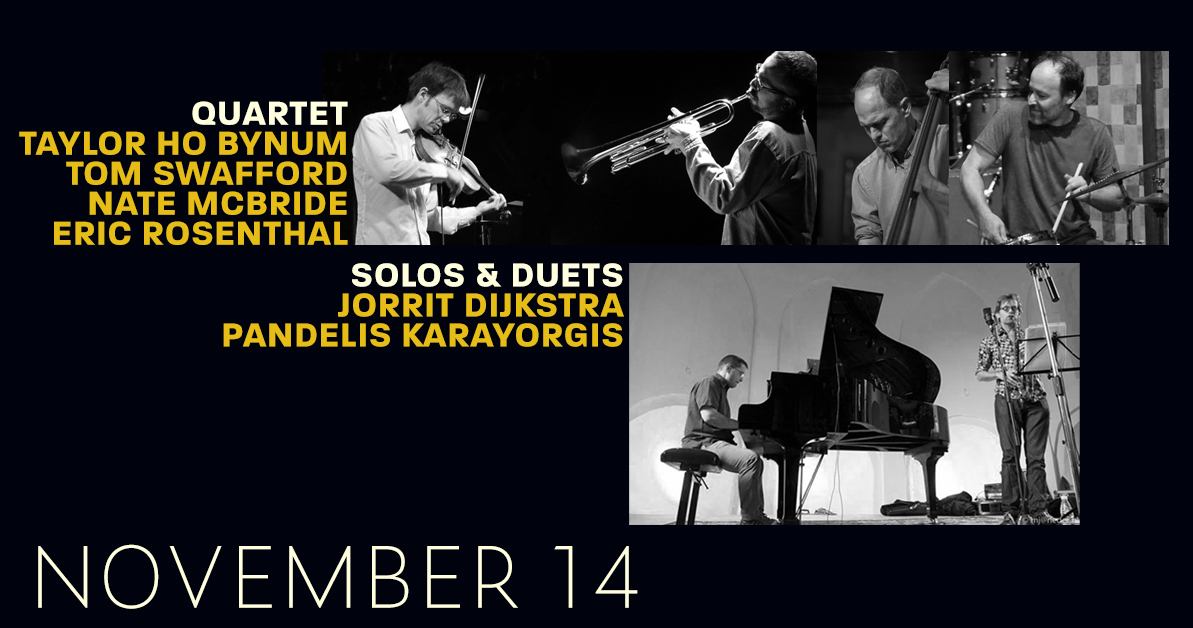 November14
point01% series
Lilypad, 7-10 pm
2nd set at 8:30 pm
Jorrit Dijkstra, alto and soprano sax
Pandelis Karayorgis, piano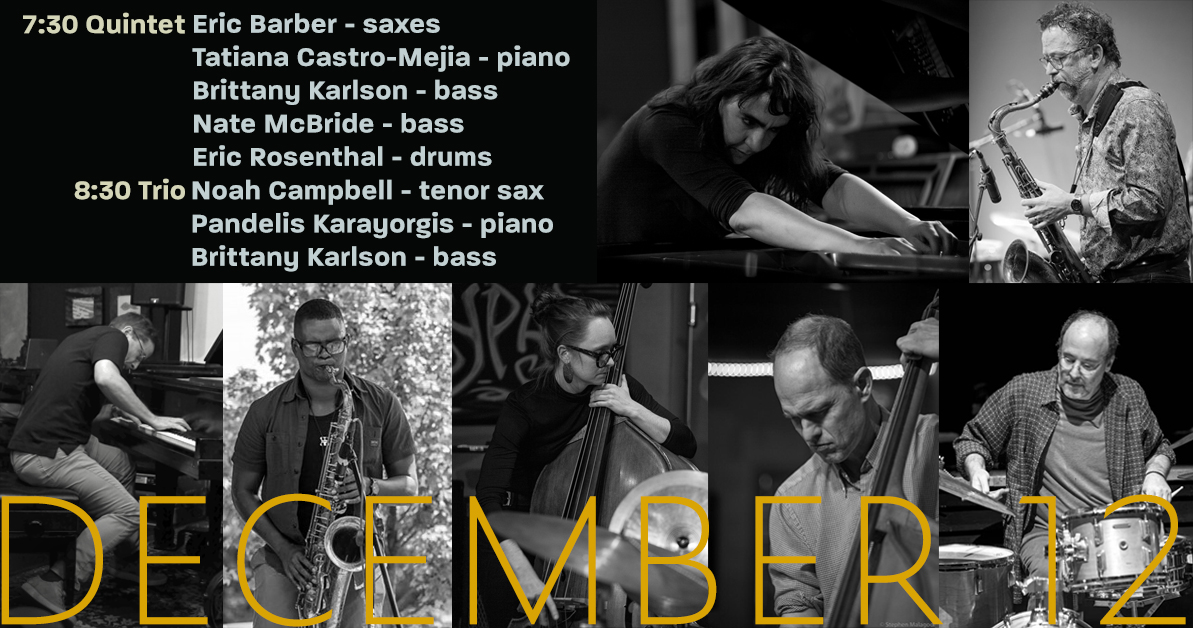 December 12
point01% series
Lilypad, 7-10 pm
2nd set at 8:30 pm:
Noah Cambell, tenor sax
Pandelis Karayorgis, piano
Brittany Karlson, bass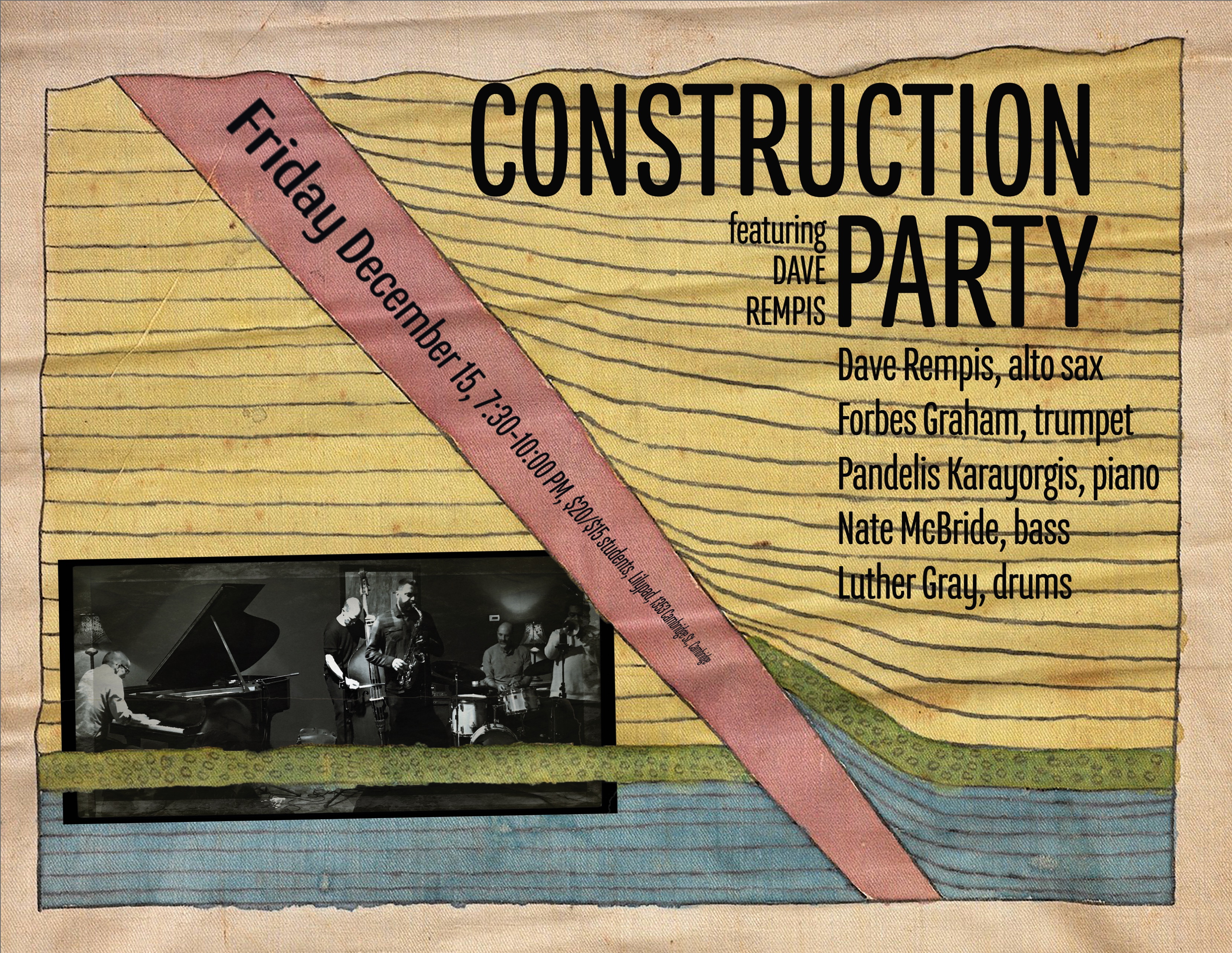 December 15
Construction Party featuring Dave Rempis
Lilypad, 7-10 pm
Dave Rempis, alto sax
Forbes Graham, trumpet
Pandelis Karayorgis, piano
Nate McBride, bass
Luther Gray, drums
TRUSS
Recorded live at Elastic Arts in Chicago, June 2023
A Driff Records/Aerophonic co-production
featuring:
Dave Rempis, alto sax
Pandelis Karayorgis, piano
Jakob Heinemann, bass
Bill Harris, drums
DUALS
Jeb Bishop | trombone
Damon Smith | bass
Pandelis Karayorgis | piano
Triple CD set.
Each disc contains one duo session between the three
musicians: trombone-bass, piano-bass and piano-trombone.
Recorded over the course of Jeb's last year of residency in
Boston and soon after Damon had moved away, these
recordings capture a glimpse of the city's creative music
scene at a particularly active time.
THE HASAAN, HOPE & MONK PROJECT
Pandelis Karayorgis | piano
Nate McBride | bass
Luther Gray | drums
Featuring four compositions from Hasaan Ibn Ali's recently
re-discovered 1965 recording Metaphysics (Omnivore,
2021), three classics by Elmo Hope, and six Thelonious
Monk favorites.
Released September 2022:
WATER LILES
Forbes Graham | trumpet
Jeb Bishop | trombone
Pandelis Karayorgis | piano
Nate McBride | bass
Kresten Osgood | drums
This live recording from May 2022 captures
the reunion of Copenhagen-based drummer
Kresten Osgood with four long time Boston-based
musical companions during Kresten's U.S. tour at the time.
All five musicians here share a long history
of working together and have developed a common
language. The first four tracks are trio, followed by a
longer piece from the entire group.
This is a digital release only.
Buy the CD here (Bandcamp)